Sleep and Stress Can Produce Symptoms Similar to Those of a Contusion
New research suggests that lack of sleep and stress can produce symptoms similar to those of a contusion, supporting researchers' arguments that athletes recovering from a brain injury should be assessed and treated individually.
The survey was conducted among nearly 31,000 cadets from 4 US military academies and students participating in National Collegiate Athletic Association (NCAA) sports at 26 US higher education institutions. The cadets are strictly trained and required to compete in athletics, according to a press release. The study was conducted by the Concussion Assessment, Research and Education Consortium, established by the NCAA and the Department of Defense.
For the study, 12,039 Military Academy cadets and 18,548 NCAA student-athletes completed the Symptom Assessment of the Sport Concussion Assessment Tool as part of basic tests. The consortium also collected demographic data and personal and family medical histories from participants.
The researchers found that between 11% and 17% of healthy college athletes with no history of concussion reported symptoms that met the criteria for post-concussion syndrome (PCS). The survey found that lack of sleep, pre-existing mental health problems, and stress were the most common predictors of PCS-like symptoms. Additionally, between 50% and 75% of all athletes surveyed reported 1 or more symptoms that are common in people with concussions, with fatigue, low energy, or drowsiness being the most common.
"The numbers were high and in line with previous research in the area, but it's pretty shocking," senior author Jaclyn Cassese, PhD, said in a statement. "These are top athletes who are physically fit and who often experience symptoms after a concussion. Looking at the general population, they would probably have more. "
Investigators said it was important to understand that there are several possible causes for these symptoms. Therefore, post-concussion athlete care should focus on which symptoms are specifically caused by the injury and which may be caused by lack of sleep or stress. The authors added that knowing the medical history and basic symptom status of athletes can help clinicians predict which pre-existing factors could contribute to slower recovery from concussion.
"When a patient comes to the clinic and is a month or more away from their last concussion, we need to know what symptoms they had before they had their concussion in order to know if their symptoms were due to their concussion or something else," she said Cassese explained in the press release. "Then we can start treating the concussion-related symptoms, hopefully to help people recover faster."
Statistical analysis revealed which factors in the athletes' medical history were most closely related to reports of symptoms that matched the PCS criteria. Among the cadets, 17.8% of the men and 27.6% of the women reported a group of symptoms that met the PCS criteria. Among the NCAA athletes, 11.4% of men and 20% of women reported combined symptoms that mimicked the PCS criteria. In the press release, Cassese said the different timing of data collection at military academies compared to pre-season NCAA tests likely contributed to symptoms reported by a higher percentage of cadets.
For both groups, sleep problems and pre-existing psychiatric disorders were the most predictive conditions, and a history of migraines also contributed to symptoms that met the PCS criteria. In cadets, researchers found that academic problems and being in their freshman year of college increased the likelihood of having symptoms that met the PCS criteria, while a history of attention-deficit hyperactivity disorder or depression contributed to the PCS -Complete criteria for NCAA athletes.
Researchers found that detecting a concussion and determining when to return to play is based on the symptoms reported, which can be a complicated factor in reporting high symptoms. Although some symptoms may be more closely related to a concussion than others - such as dizziness, head pressure, or sensitivity to light or noise - others such as fatigue, drowsiness, and headache can be with a variety of causes
Health Blog
Jul 25, 2022
Anti-Depressant Duzela 30mg to Assure Healing
Anti-depressant medications can effectively counter the effects of the anxiety, disorders like diabetic nerve pain, fibromyalgia, and neuropathic pain that may cause stress to the body. The stress-urinary incontinence can also be ...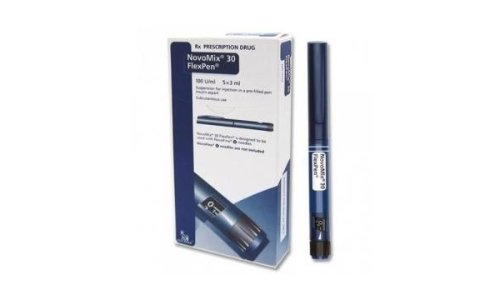 Aug 7, 2022
NovoMix 30 FlexPen Uses and Dosage
NovoMix 30 is a steroid that lowers blood sugar concentration. NovoMix 30 happens to be modern insulin (insulin analogue) that is both fast acting and long acting, in a 30/70 ratio. Modern insulins happen to be enhanced versions of human insulin. NovoMix 30 can be used in combination with oral anti-diabetic medicines.
Jun 7, 2022
How You Can Buy Viagra for Women?
Women try to find out the pills like Viagra for one reason or the other. When a woman reaches her middle age decrease of sex drive is experienced as a common thing by them. In such a situation it becomes necessary for them to buy Viagra India to get rid of such physical conditions.